Made in Sweden – could manufacturing in Sweden increase the value of your company?
The manufacturing industry has long been an important part of the Swedish economy, and it is the origin of some of our most successful companies. During the past 50 years, competition from international manufacturing companies, with manufacturing plants in low-income countries, has increased dramatically. Many Swedish companies have been forced to relocate their production to stay competitive. However, increased use of automated processes and rising salaries in the production chains abroad have helped turn the tide, and there are several additional factors to take into consideration when taking decisions related to manufacturing.
The trend of moving production back from abroad has so far been most prominent in the U.S. and in Sweden. Companies that have taken this step have reported increases opportunities for customisation, greater flexibility and shortened production times as important factors behind their decision. Customers increasingly demand customised production and shorter delivery times. Having a long supply chain with high production volumes abroad makes it difficult to maintain the flexibility and ability to innovate which is required in today's economy. Local production makes it easier to oversee the company's competency requirements and facilitates internal product development since the research department can be placed in connection to the production. This is especially important in complex industries, in which technological advancements occur frequently.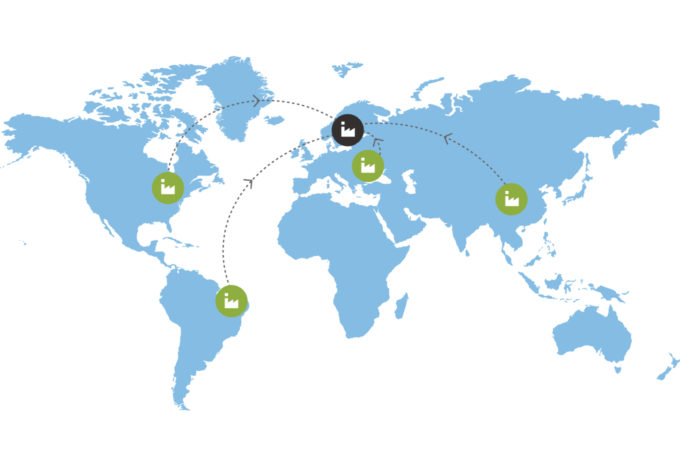 The financial advantage of manufacturing abroad has lost its appeal as salaries in low-income countries have increased and automated production have become more common. Many company owners choose to focus on production costs alone in their calculations, consequently leaving out hidden costs related to long-distance transports or quality. The risk with over-estimating cost savings in the production chain is that the total costs, including potential delivery issues and temporary drops in quality, makes it more difficult to meet profitability targets, and it could harm the brand.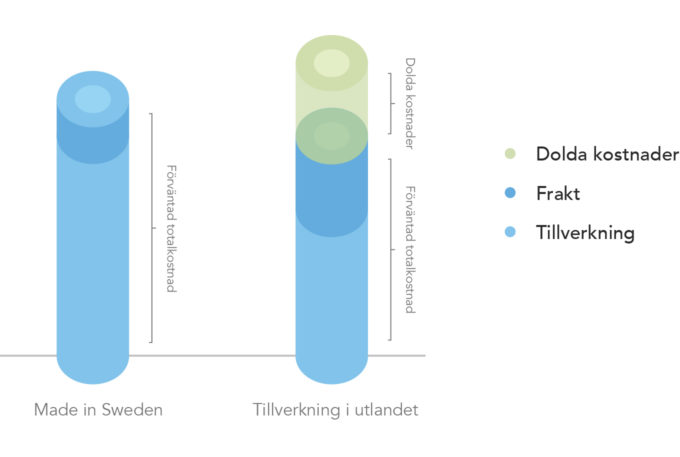 Local production may therefore serve to increase the competitiveness of Swedish companies through a clearer overview of the total costs, reduced supplier dependency, greater flexibility towards customers and better quality control. An additional advantage of local production, that can compensate for higher production costs and contribute to a stronger market position, is the label "Made in Sweden" which act as a seal of quality, and at times also a seal of sustainability.
From a valuation perspective, it may be the case that manufacturing in Sweden increases the value of your company through a lower operational risk and a stronger brand. Proximity to customers and increased control over the business, can help improve the company's overall agility, in turn offering reassurance to potential buyers in a transaction process.
If you would like to find out more about how you can increase your company's value through strategic decisions relating to production, or other parts of your business, do not hesitate to contact Valentum.